Osiris Rex Launch
---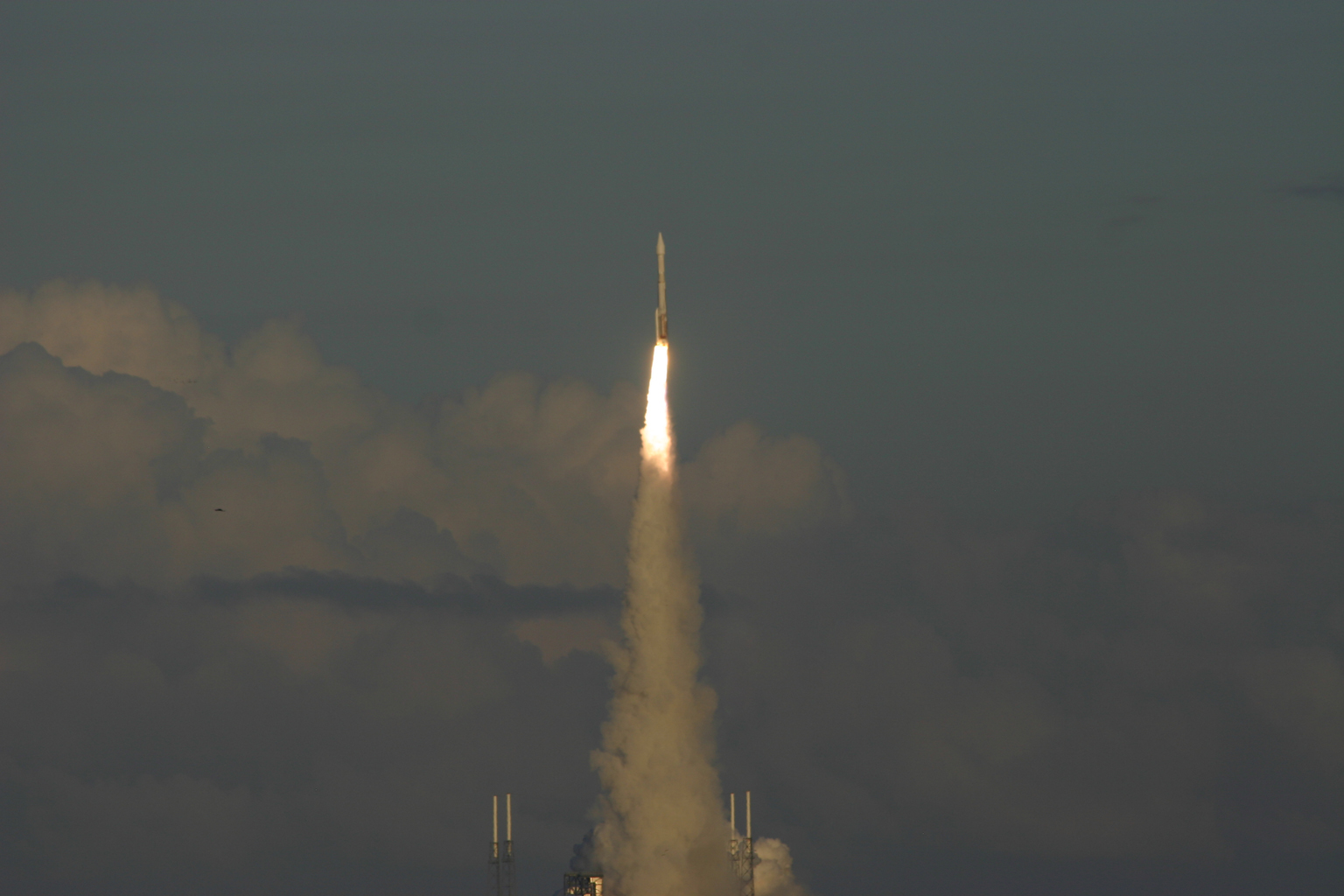 ---
The Launch of the OSIRIS-REx Mission
The OSIRIS-REx spacecraft launched from Cape Canaveral on September 8, 2016. The mission will travel to asteroid Bennu, take a sample of the asteroid, and return the sample to Earth on September 24, 2023. The launch vehicle was an Atlas V rocket in the 411 configuration. This means the Atlas V used the 400 series launch vehicle with 1 solid rocket booster, and the upper stage had a single engine. The Atlas V 400 series launch vehicle can be configured with up to three solid rocket boosters. The Atlas V Centaur upper stage can be configured with either one or two engines. The first stage had an RD-180 engine fueled by kerosene and liquid oxygen, with a single strap-on solid booster rocket. The Centaur upper stage had an RL10 engine fueled by liquid hydrogen and liquid oxygen.
The OSIRIS-REx launch left an exhaust trail in the sky that lingered for a long time afterwards. The Delta II rocket that was launched to carry the Phoenix spacecraft to Mars also left an interesting smoke trial.
This image was taken with a Canon EOS Digital Rebel SLR camera using a 300mm telephoto lens.
---
September 8, 2016
Image by Sid Leach
Cape Canaveral, Florida
---
Recent Images.
Complete list of images.
Description of equipment used to acquire images.
Home
Feedback and comments should go to Sid