M77 Galaxy
---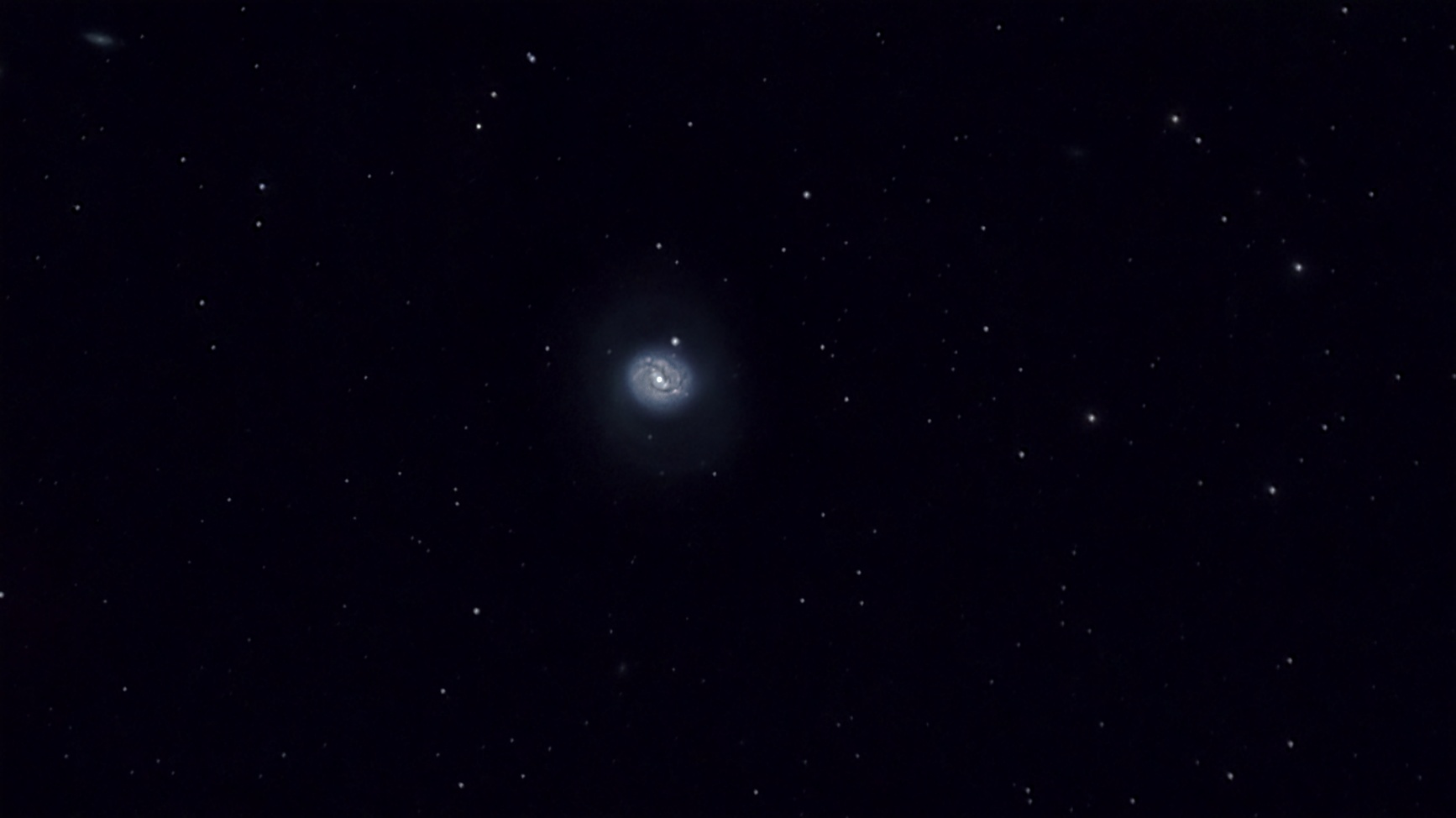 ---
M77 Galaxy
M77 has a giant black hole at its core that emits an incredible amount of energy. It is the prototypical Seyfert galaxy because of its extremely active nucleus. M77 is a moderately strong radio source, with emissions similar to those observed in M82, M87, and NGC 5128. The radio source in M77 is also known as 3C71, and results from the black hole's consumption of matter captured by its gravitational field. The spiral galaxy is very large, and spans more than 100,000 light-years in diameter. This face-on spiral galaxy has a total mass of more than 100 billion suns.
M77 was one of the first galaxies, along with the Sombrero Galaxy, in which a very large red shift was detected. V.M. Slipher used the 24-inch refractor at Lowell Observatory in November 1913 to obtain a spectra of this galaxy, which at that time using the best available photographic film required an exposure of over six hours. Slipher's red shift measurements paved the way to the eventual discovery of the fact that our universe is expanding. M77 is the most distant object on the Messier List and is over 60 million light-years away. This magnitude 8.9 galaxy is the only Messier object in the constellation Cetus.
This is an RGB composite CCD image taken with an SBIG STL-11000M CCD at prime focus on a Takahashi FCT-150 refractor at f7.
M77 (NGC 1068)
Constellation: Cetus
RA: 02h 42m 41s Dec: -00d 00' 46" (J2000)
December 31, 2008
Image by Sid Leach
Scottsdale, Arizona
---
Recent Images.
Complete list of images.
Description of equipment used to acquire images.
Home
Feedback and comments should go to Sid