Arizona Rainbow
---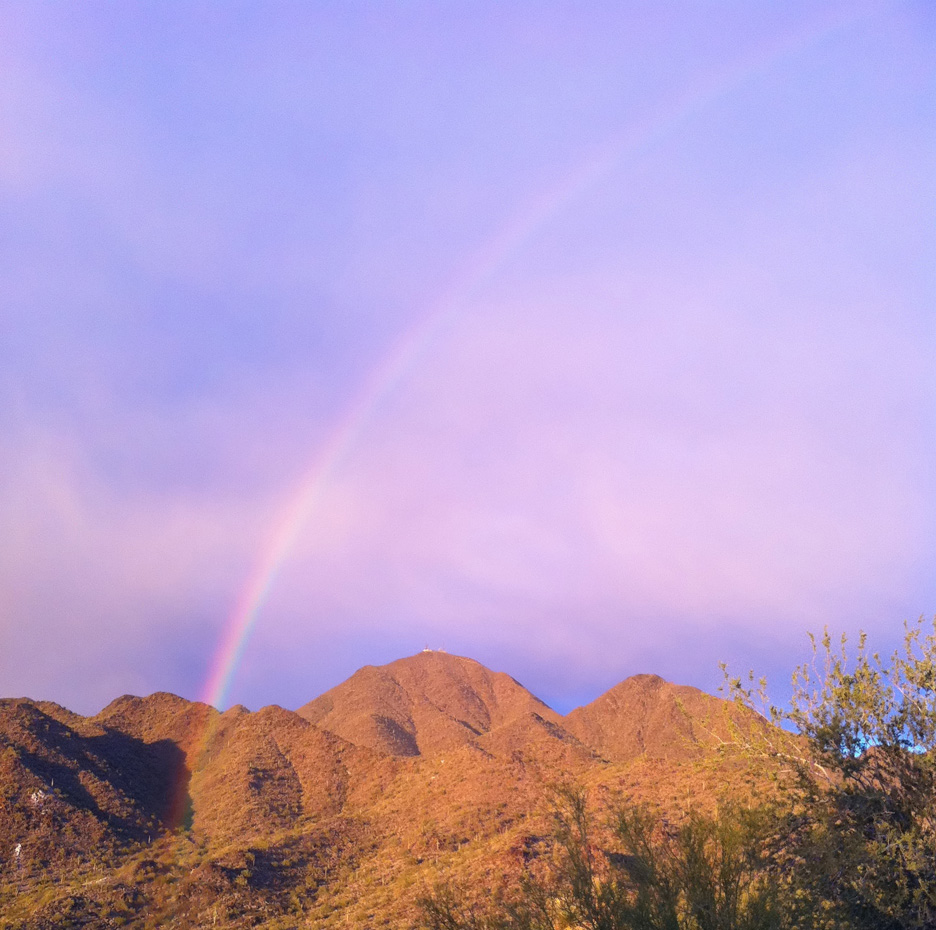 ---
Neighborhood Rainbow
This photograph was taken from my driveway. This shows our neighborhood rainbow. Of course, you cannot see the rainbow every day from our house. But I like where I live so much, to me it feels like a rainbow is there all of the time! By the way, did I memntion that I love living in Arizona?
The bottom of this rainbow ended at my neighbor's house. Of course, as a good neighbor, I called to let them know so they could find the pot of gold at the end of the rainbow. Later they denied finding any pot of gold at the end of the rainbow. However, that is entirely understandable, given the tax implications that would occur if they were to declare it as income.
This photo was taken with my iPhone 4 from my backyard in Scottsdale, Arizona. The convenience of having a camera in my phone makes it easier to catch moments like this.
---
June 28, 2011
Photo by Sid Leach
Scottsdale, Arizona
---
Recent Images.
Complete list of images.
Description of equipment used to acquire images.
Home
Feedback and comments should go to Sid