Moon
---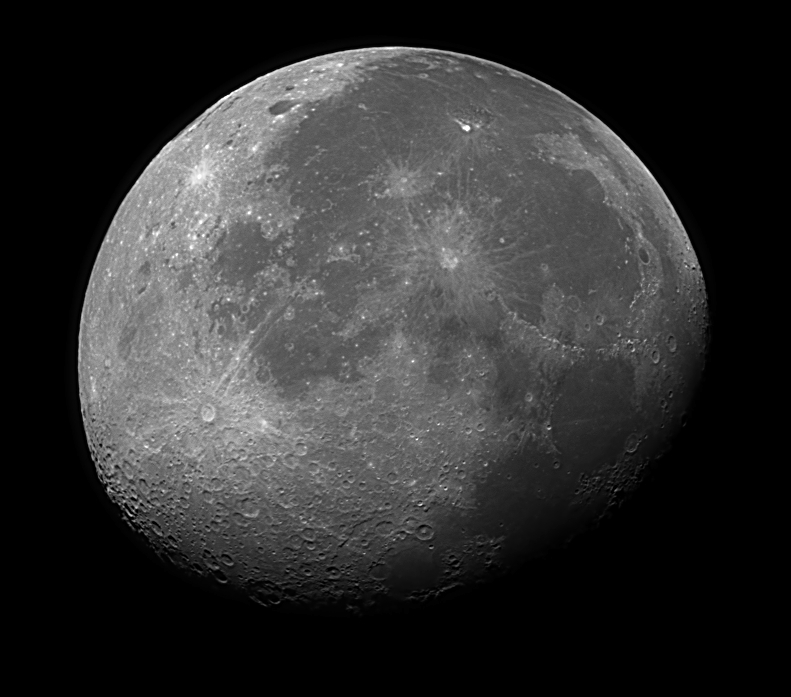 ---
The Moon on January 11, 2004
This image of the moon shows the ray systems extending from several lunar craters. The rays are ejecta thrown from a crater by the impact. The material fell back to the surface of the moon forming a pattern of spokes or rays extending outwardly from the crater. At the time this image was taken, we had a favorable lunar libration for viewing Mare Orientale. The dark region at the lower center of this image is Mare Nectaris.
This CCD image of the moon was taken with a Takahashi FS-78 3-inch refractor using an ST-8E and a blue filter. The image was taken from my backyard in Scottsdale, Arizona.
January 11, 2004
Image by Sid Leach
Scottsdale, Arizona.
---
Recent Images.
Complete list of images.
Description of equipment used to acquire images.
Home
Feedback and comments should go to Sid